Become a LAKEWATCH Volunteer
Florida LAKEWATCH is a citizen volunteer lake monitoring program that facilitates "hands-on" citizen participation in the management of Florida lakes, rivers, and coastal sites through monthly monitoring activities. Requirements for volunteers:
Have access to a lake or water body that you wish to sample.
Your commitment to sample one day a month (1-2 hours) for at least one year.
Have access to a boat that will be used to collect water samples.
Be able to attend a training session on how to collect water samples (1-2 hours).
Please download and view the LAKEWATCH Training Manual to see what will be expected of you as a volunteer.
In return for participating, volunteers receive:
A free newsletter subscription
Free sampling supplies and the use of provided sampling equipment
Free training in lake monitoring procedures
Periodic updates of your monthly data, including an annual report
Access to experts in lake management who can help with questions
Invitations to free Florida LAKEWATCH volunteer appreciation meetings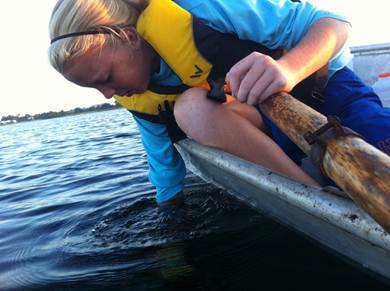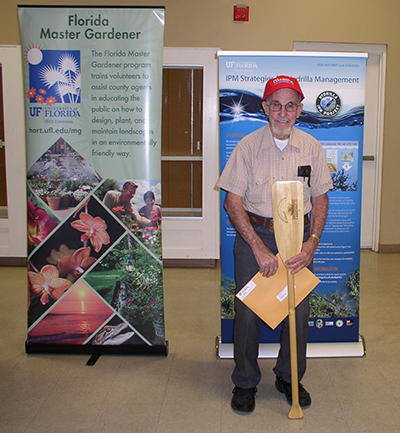 If this sounds like something you would like to do please fill out the form below.
Any information you supply will be used by Florida LAKEWATCH to contact you and will not be given to anyone else without your permission. Someone from Florida LAKEWATCH will contact you soon to answer any questions you may have and to schedule a training session at your convenience.
If you don't monitor your lake, who will?
---
---